Valta's paintings and their stories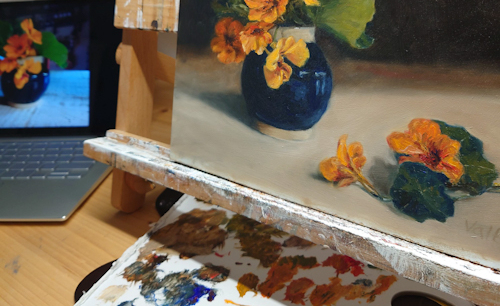 My Paintings
I love painting and I enjoy learning. I have been drawing and painting since my teenage years. I love the artists of classical school, realists, especially those who are masters of painting the light, so my own style is a kind of tribute to them.
You can find some of my works in my gallery.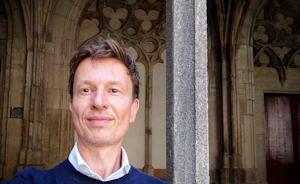 All about Val
My name is Val. Some call me Valta, as I sign so my art. My partner Paul and I live on the beautiful Dutch island of Ameland. Our best friend Chester and we enjoy our sea and the coastal nature, our old house and garden. I sometimes post in my blog or on my Instagram.
Hit "Read my blog" if you are interested in some stories.
---
My Paintings
I exhibit some of my new works yearly in november at the "Kunstmand Ameland Show" within the artistic group of Amelander Kunstenaars. Some of my works are available at Saatchi Art (saatchiart.com/valta) and at Online Gallery (onlinegallery.art/en/valta).
Current shows:
You can find most of my paintings in this gallery. They are arranged from most recent (top) to oldest (bottom). Click on the image for larger view. Some paintings are for sale. Please don't hesitate to contact me when you are interested.
Would you like to get in touch?
Submit this form and I'll reply as soon as I can.
---