Valta's paintings and their stories
---
Hands' Private Life Project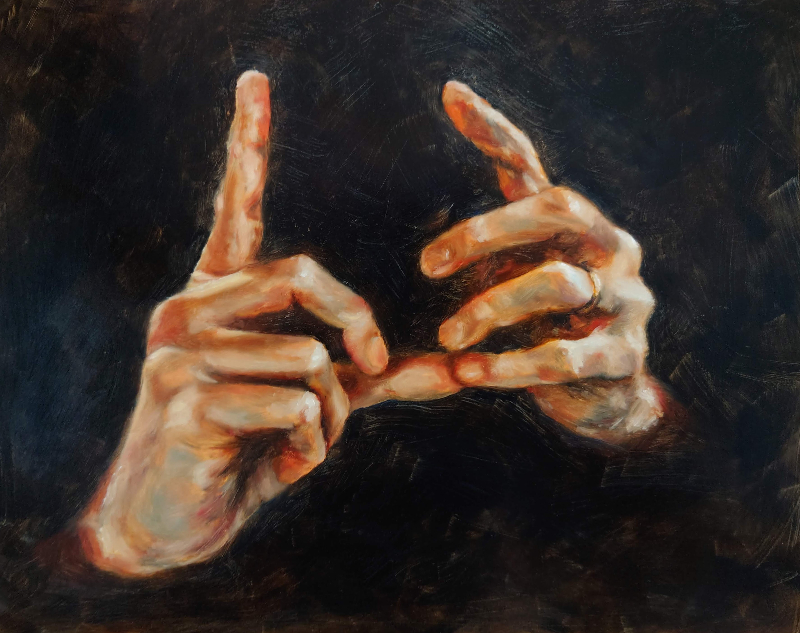 Selfie
oil, panel 24x30 cm
story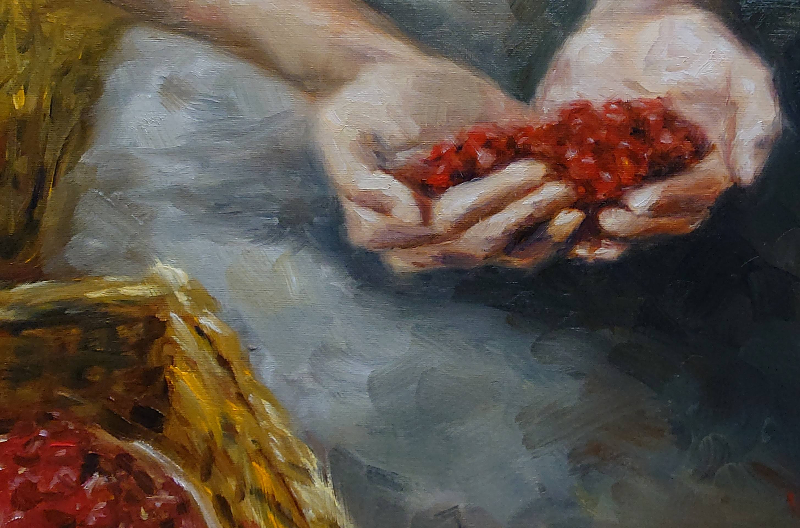 Cranberries
oil, canvas board 24x30 cm
story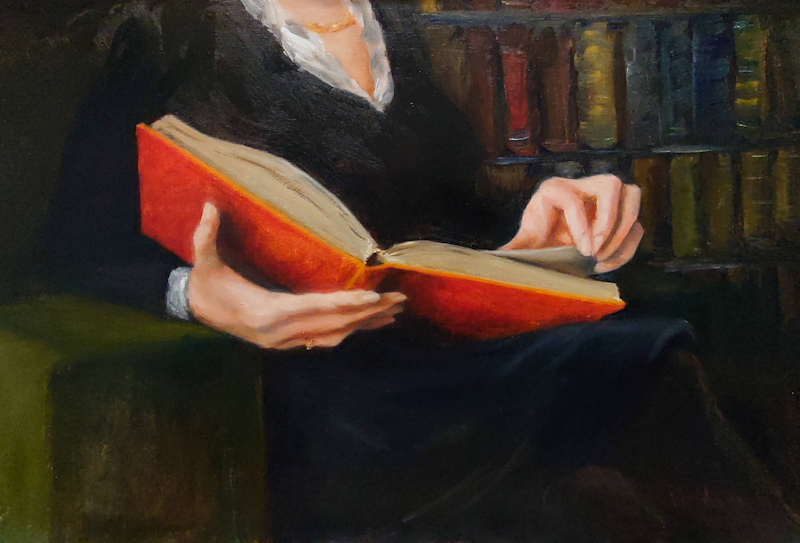 Old-fashioned
oil, cardboard 29x41 cm
story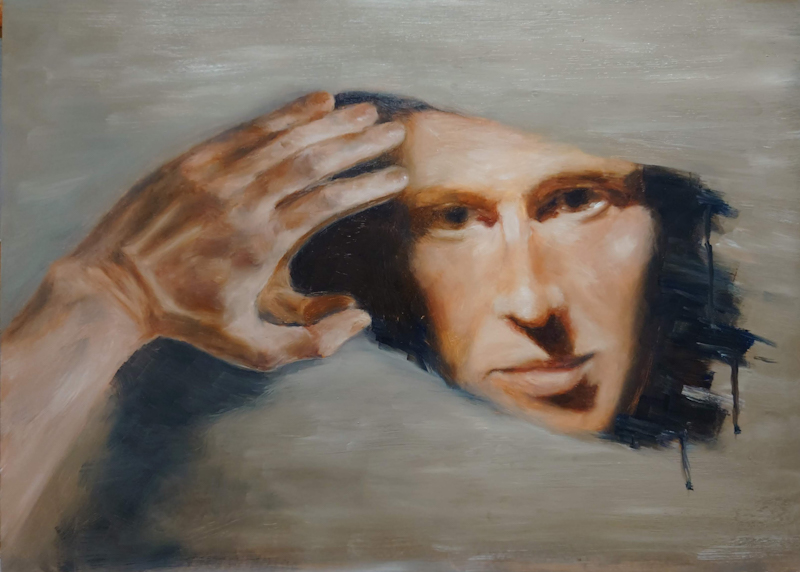 Fogged Mirror
oil, panel 25x35 cm
story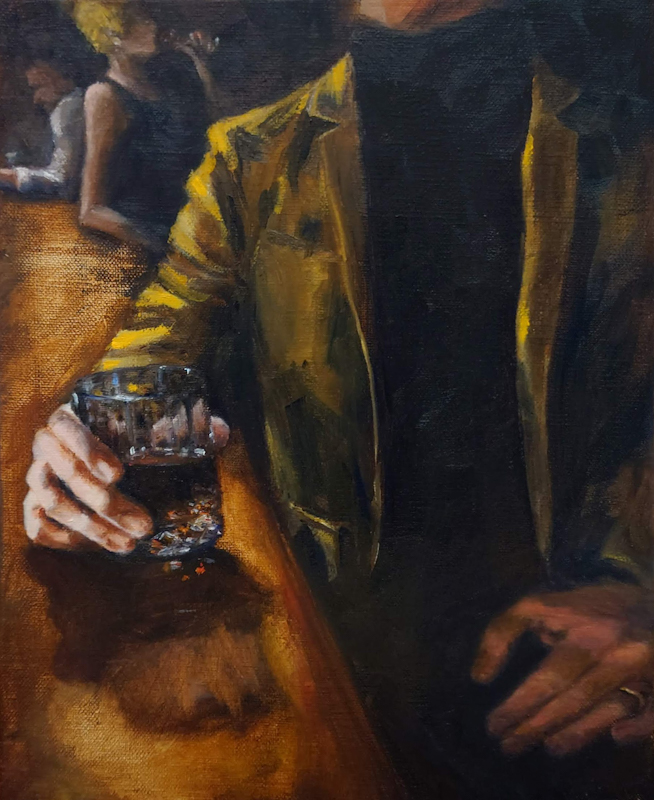 Social
oil, canvas 24x30 cm
story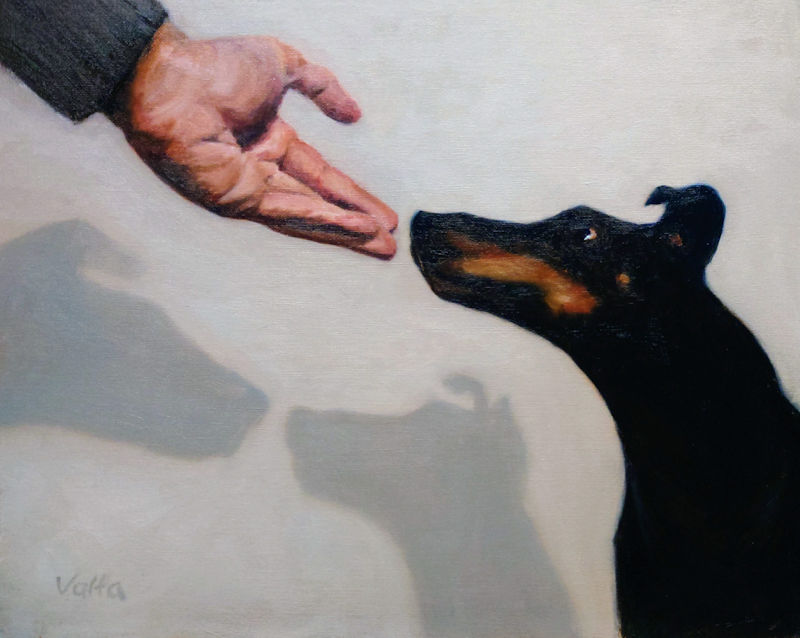 Friend or Foe?
oil, canvas panel 24x30 cm
story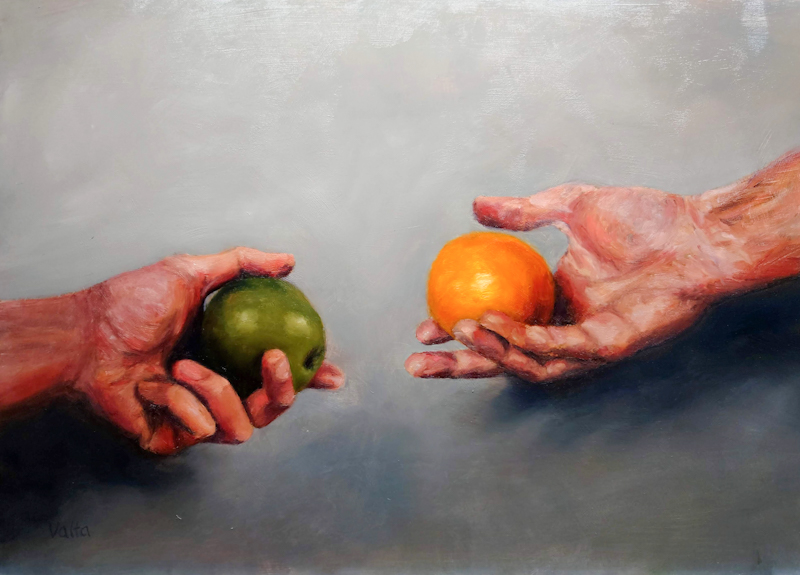 Counterproposal
oil, panel 25x35 cm
story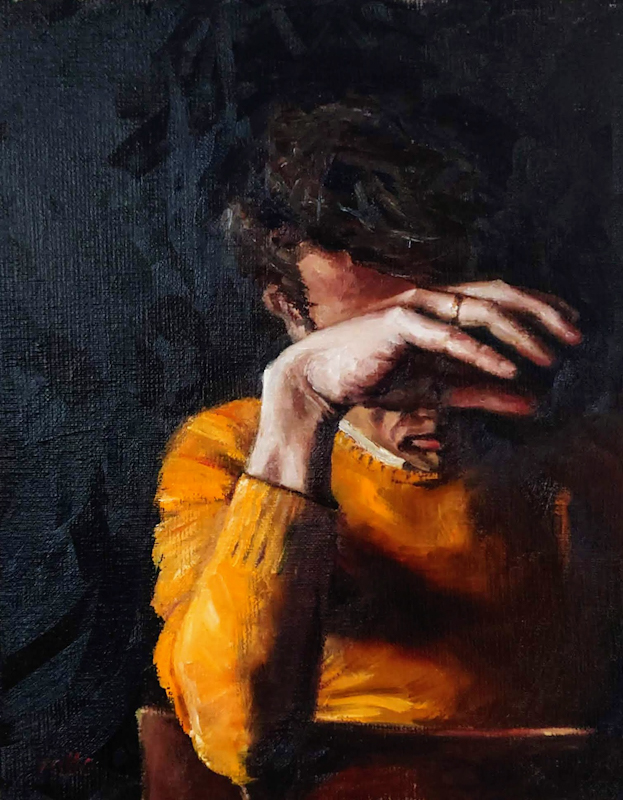 Despair
oil, canvas 24x30 cm
story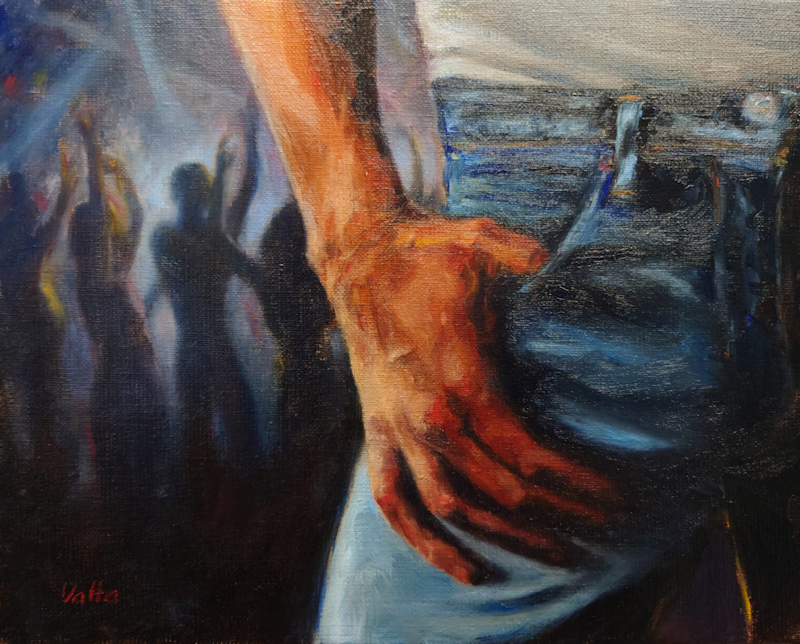 Night Fever
oil, canvas 24x30 cm
story
After Hours
oil, cardboard 29x41 cm
story
Still Lifes
Interiors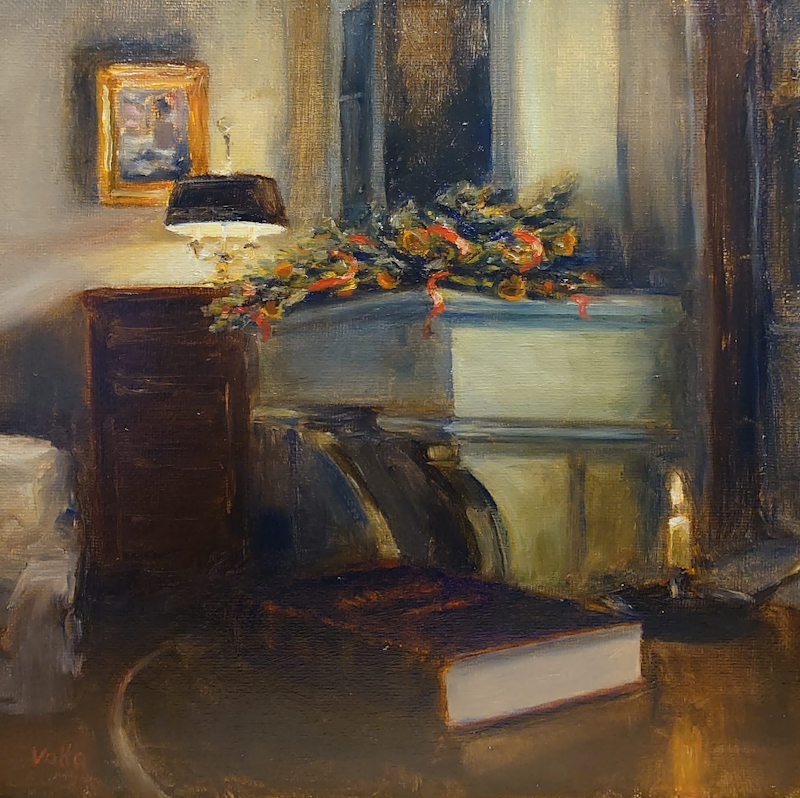 Christmas Time
oil, canvas board 25x25 cm
story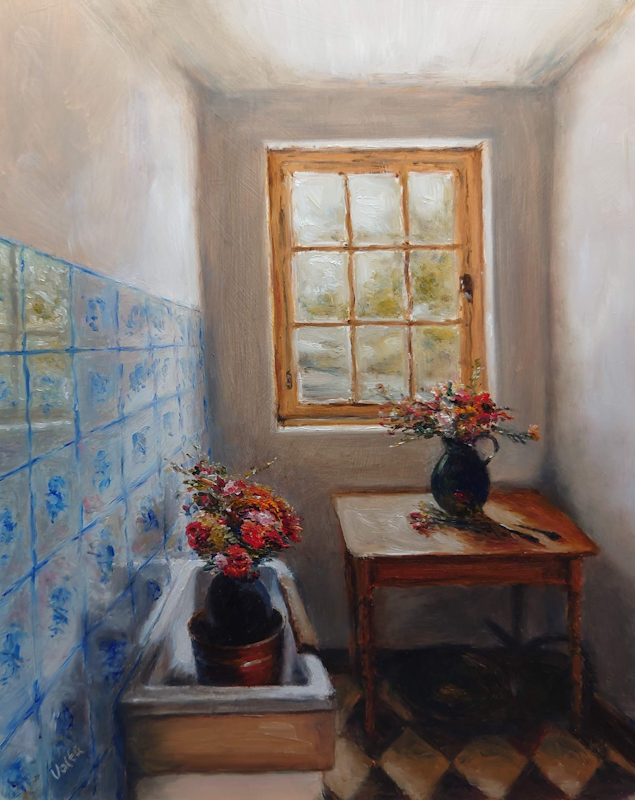 Downstairs 2
oil, panel 24x30 cm
story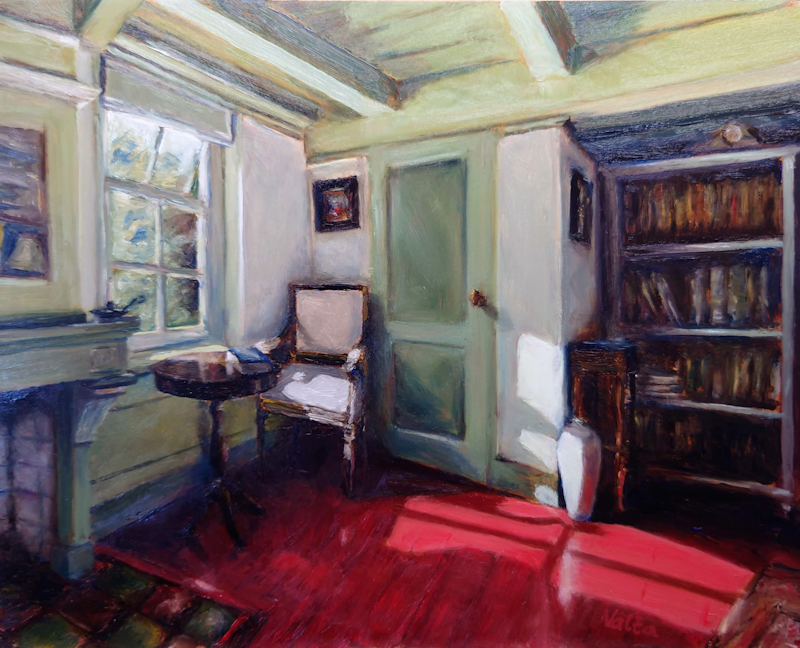 Amelander Interior
oil, panel 24x30 cm
story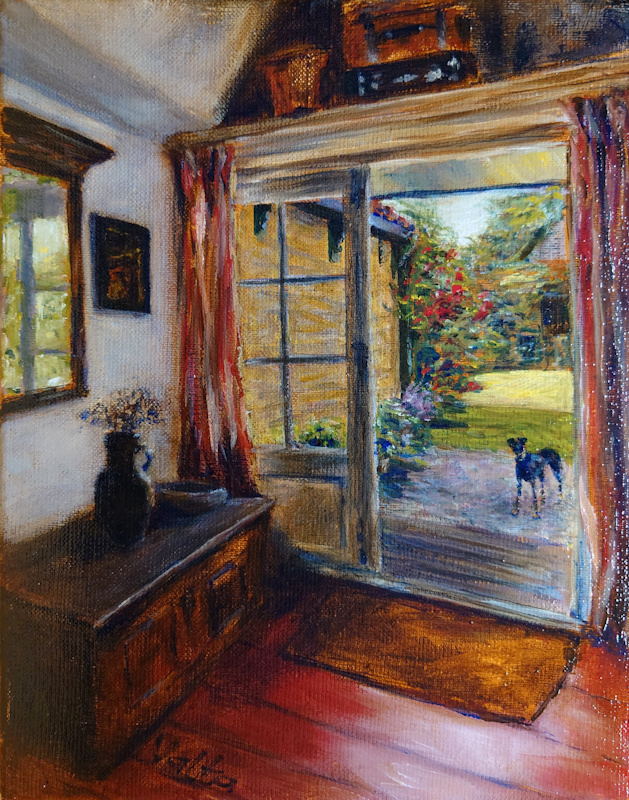 Come Out!
acrylic, canvas 30x24 cm
story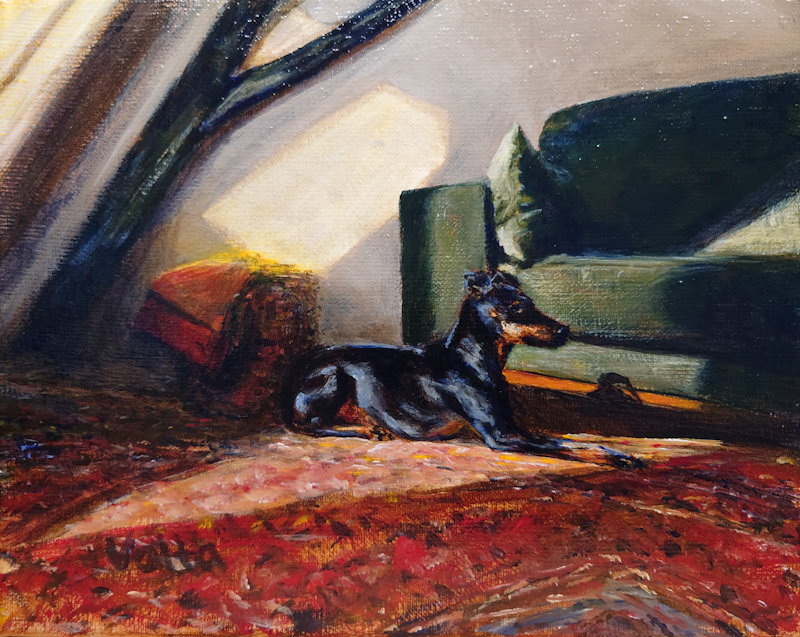 Chester the Sun Worshiper
acrylic, canvas 24x30 cm
story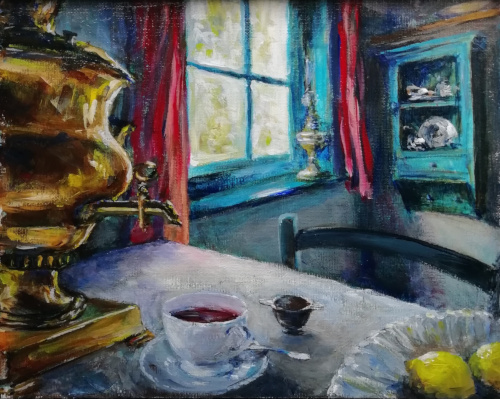 Tea from far away
acrylic, canvas board 30x24 cm
story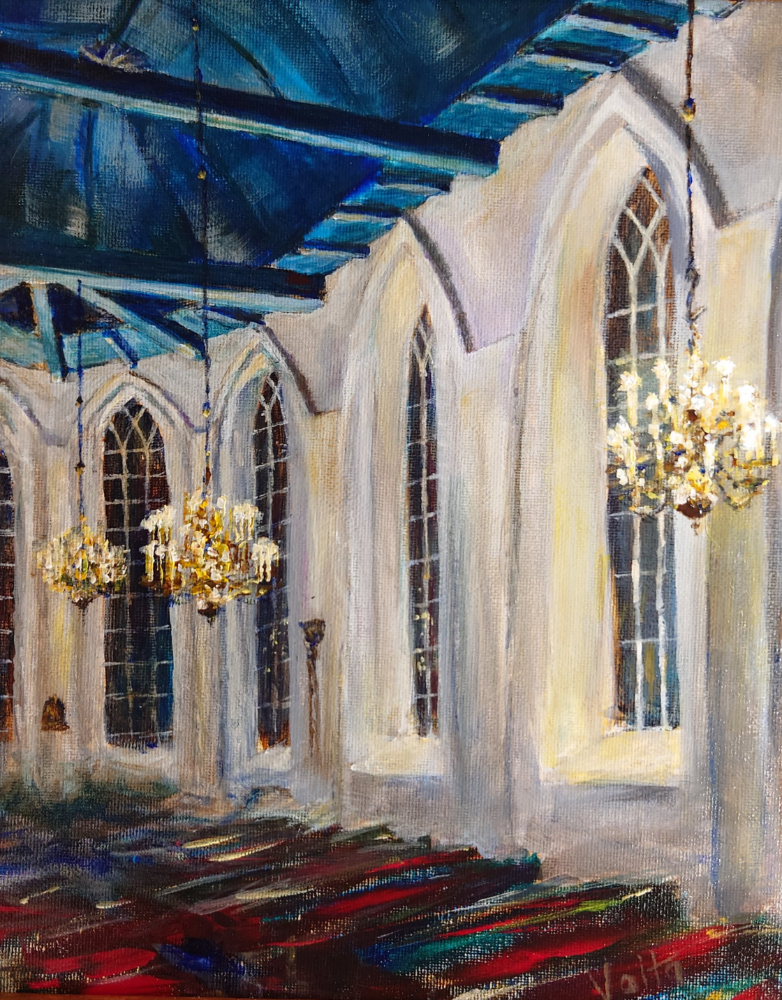 St. Magnus church in Hollum
acrylic, canvas board 24x30 cm
SOLD
story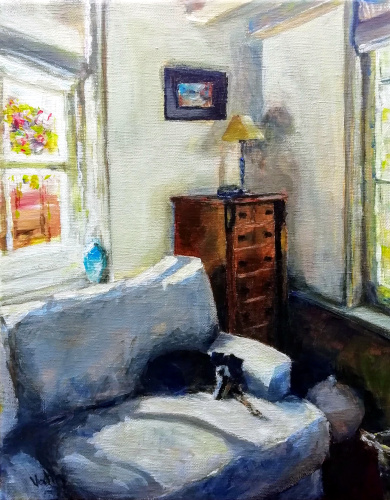 At home
acrylic, canvas 24x30 cm
N/A
story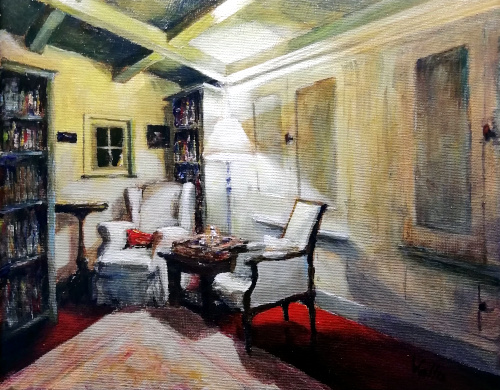 Amelander Interior by Night
acrylic, canvas 30x24 cm
SOLD
story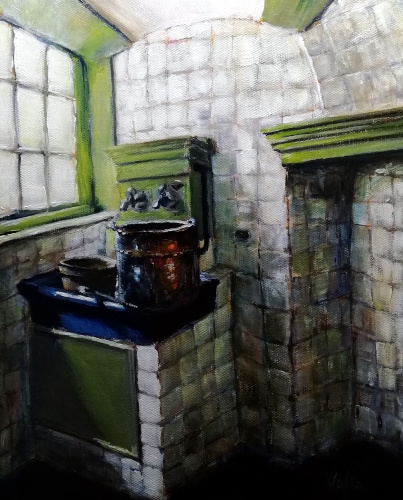 Downstairs
acrylic, canvas 24x30 cm
SOLD
story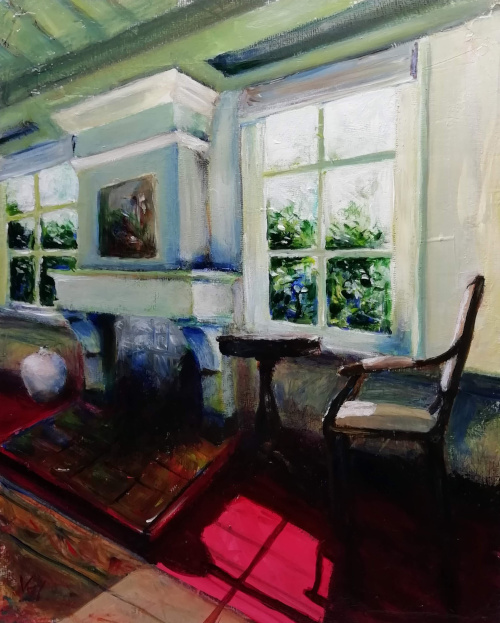 Interior of an Amelander house
acrylic, canvas 24x30 cm
SOLD
story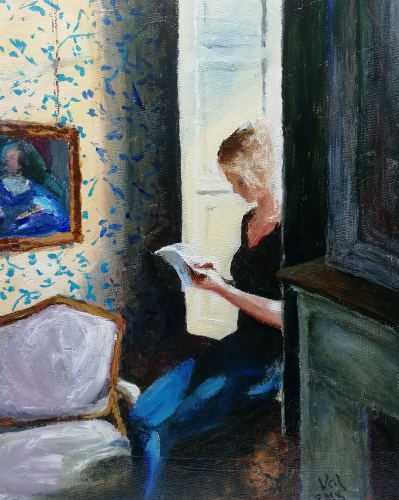 In the room of Belle van Zuylen
acrylic, canvas, 24x30 cm, two versions
SOLD
story
Landscapes, cityscapes, etc.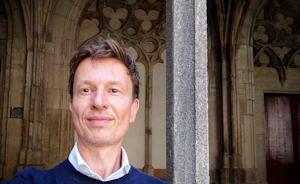 All about Val
My name is Val. Some call me Valta, as I sign so my art. My partner Paul and I live on the beautiful Dutch island of Ameland. Our best friend Chester and we enjoy living by the sea and the coastal nature, in our old house and garden. I sometimes post in my blog or on my Instagram.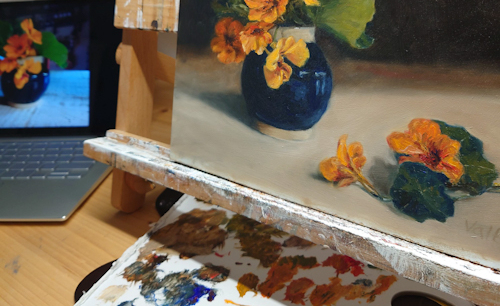 My Paintings
I love painting and I enjoy learning. I have been drawing and painting since my teenage years. I love the artists of classical school, realists, especially those who are masters of painting the light, so my own style is a kind of tribute to them.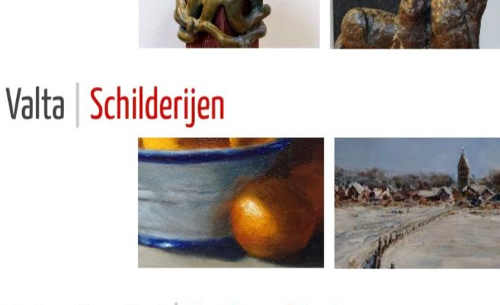 My Shows in 2022
---
I exhibit some of my works yearly at the "Kunstmaand Ameland" Show within the artistic group of Amelander Kunstenaars. Some of my works are available at Saatchi Art and at Online Gallery.
Would you like to get in touch?
Submit this form and I'll reply as soon as I can.
---